GREEZY MCGEE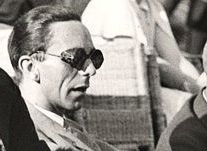 May include compulsive douchebag tendencies.
Batteries not included.
[
My Shit
]
[Art Blog]
[deviantART]
The first integrated circuit, developed by Jack Kilby at Texas Instruments, 1958.
Laughing with father.
Manfred von Richthofen (The Red Baron) in flying togs beside the Albatros D.V Scout on July 6, 1917.
Manfred Albrecht Freiherr von Richthofen
A boy, William L. Sherman, Jr., saluting troops from a parade in honor of the World War II Heros. July 1, 1942. Fort Sam Houston, Texas.
All new states are invested, more or less, by a class of noisy, second-rate men who are always in favor of rash and extreme measures, but Texas was absolutely overrun by such men.

Samuel Houston
when she says she doesn't send nudes

when guys objectify women and expect them to send nudes

when someone asks you about your nuclear plans for russia

When Russia sends you nudes
First prize in Science's Visualization Challenge (video category) went to this NASA video by Greg Shirah, Horace Mitchell, and Tom Bridgman. It shows Earth's "climate engine" — the wind patterns and ocean currents that are powered by the sun.
Animals getting help from people.
Siege of Leningrad: Soviet 76 mm M1938 anti-aircraft guns at Leningrad, Russia, 1 Oct 1941